Hours & Rates Group Events Questions? Get in touch.
Enter Another Realm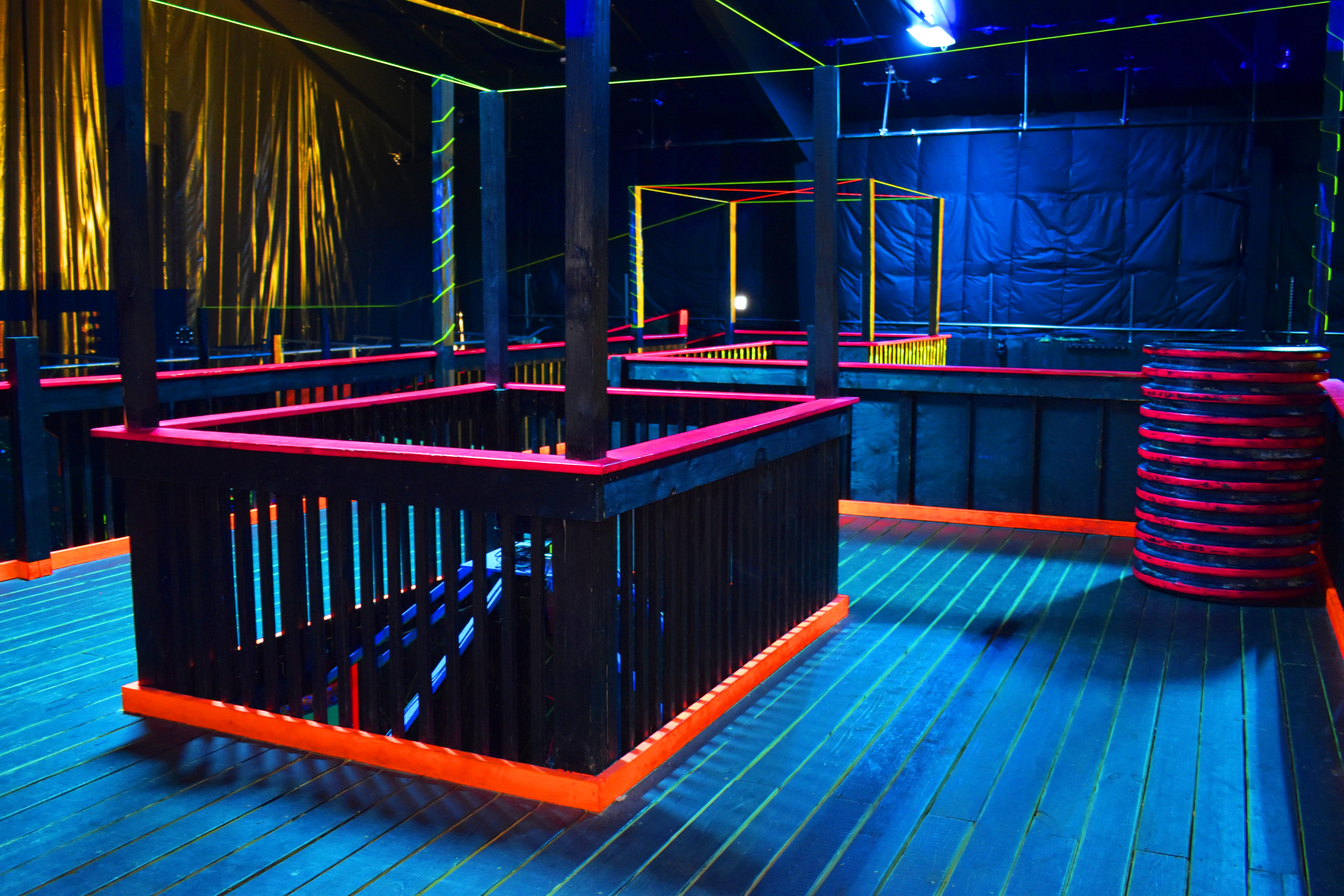 Outer space. Into the future. The post apocalyptic world. Where it takes you is up to you! Playing laser tag at the area's largest facility will transport your party to a different time and place, where shelters are obstacles, and vantage point viewing could be catastrophic. This blackened unlit space, marked only by glowing graphics, is the perfect setting for a friendly family rivalry, a high school after-hours, a scouting troop field trip, a team-building corporate retreat, or birthday bash.
Check out some visuals here and then start getting your team ready! At Funagin's we make sure you have everything you need to be armed and dangerous in our laser tag field. Vests, phasers, and all the mazes, obstacles, and hiding places you want!