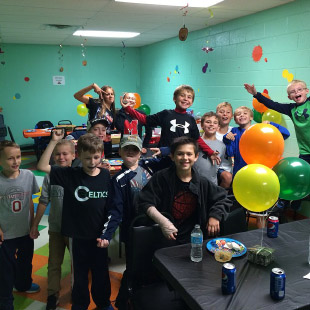 Forget the boring corporate retreat. Stay away from those mundane bachelor and bachelorette parties. Bird-watching scouting trips are for the birds. Save the birthday balloon making for your grandma.
At Funagin's we have all the space and wild activities you need to make your next party or group event one they'll never forget!
With special pricing on groups, your costs are minimized, with a maximized experience!
Spend the day at Funagin's for any event (check out some pictures from past parties), and ensure that everyone has a great time. Regardless of the reason for gathering everyone together, from professionals, to parents, to kids and teens, there is something for everyone.
After all, Funagin's is the place where fun begins!
Make a reservation for your party today or just contact us to get more details.
Select an Activity below to learn more: