SkyMaze Playground is now open for public exploration!
We want your visit to Funagin's to be easy and relaxing, so we like to keep it simple:
Be nice and keep your socks on at all times!
We follow the same rules that your child's school does… please walk, no wrestling, slide 'down only' on the slides are a few basics. You will find a full list of rules below, and as long as they are able to be followed, your child will have a fun and safe experience here at Funagin's.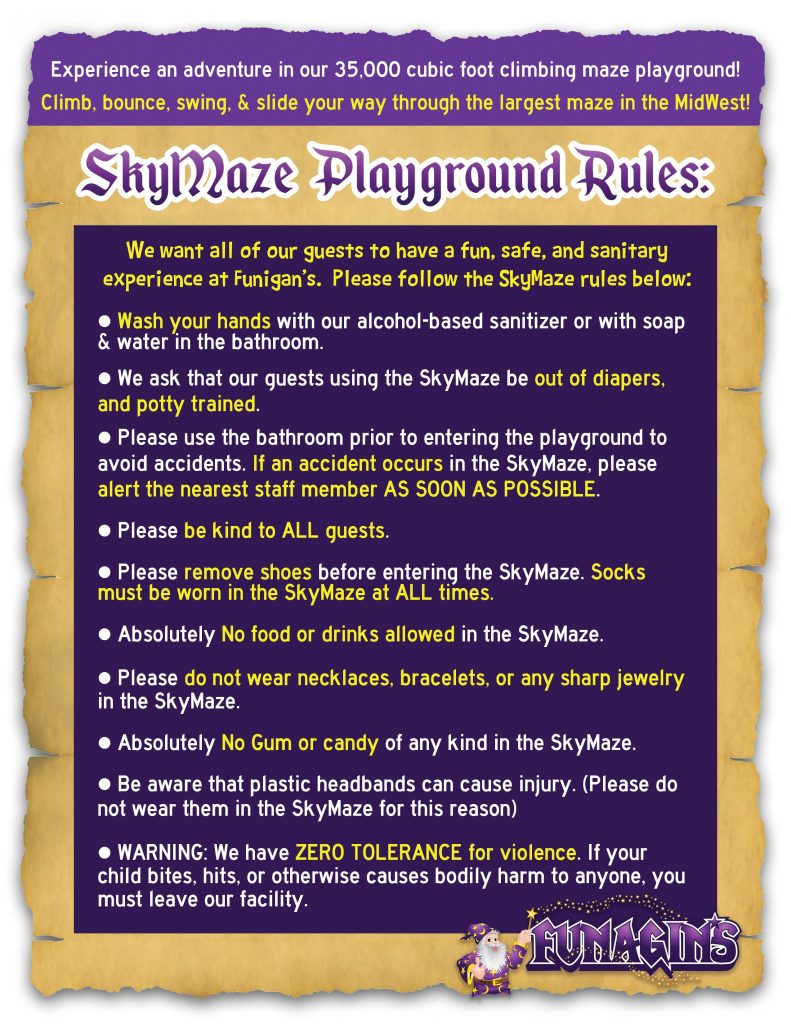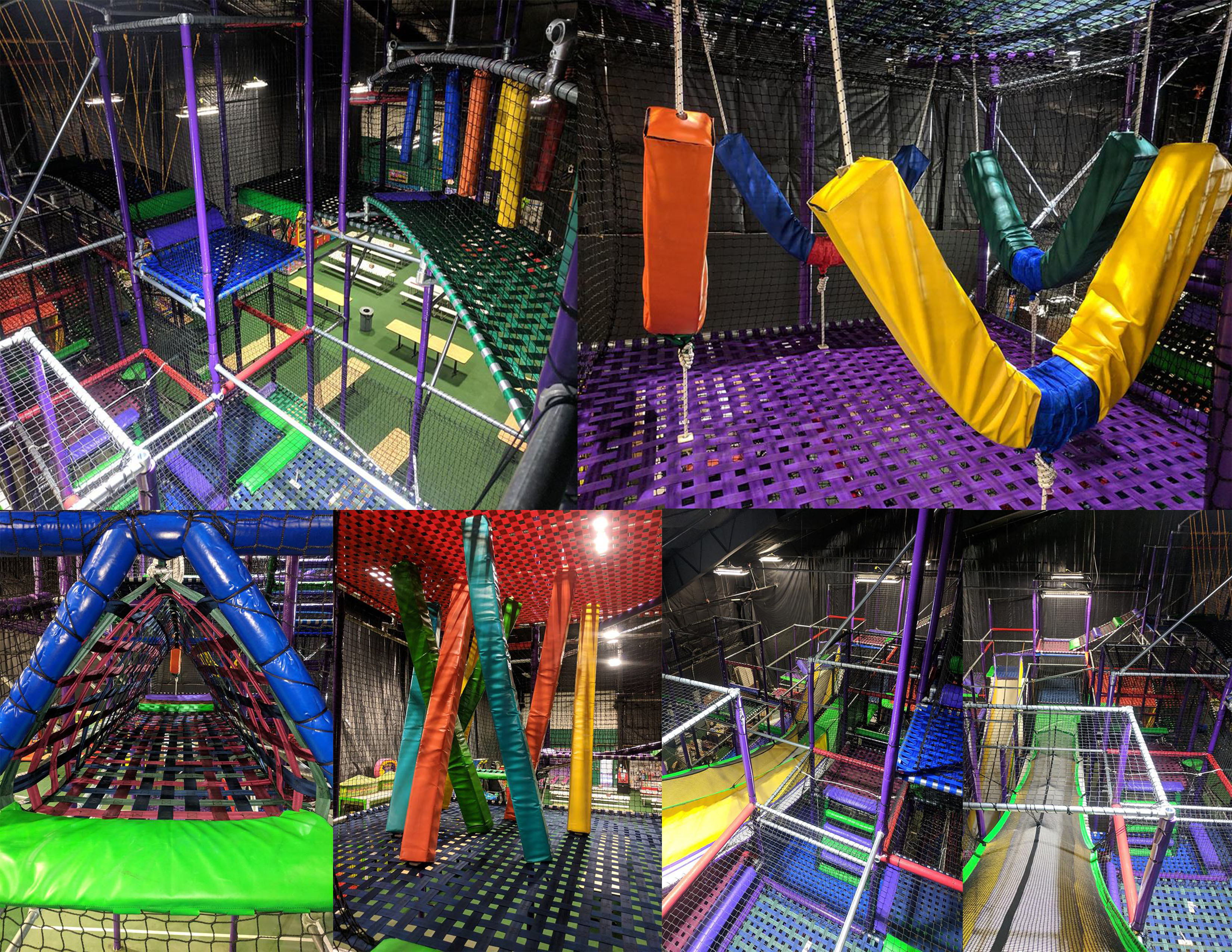 Daily Admission Price

Children must be a minimum of 30 inches in height,

have ability to adhere to playground rules, and beyond the need of diapers.

$11.99
All prices listed are subject to change in the coming days, as well as upcoming Playground Party Packages.